We all have olika/different ways of living life, as well as expectations of life. Some of us let life hända/happen, others set goals. I think I am somewhere in-between but lutar/leaning towards the latter.
In the beginning of 2019, I set out to träna/exercise 150 times during the year. I failed. In 2020 I did the same and just missed the mark. Last year I was on the verge of misslyckas/failing again, but despite having the flu in December, I went out twice everyday for two veckor/weeks straight and did it.

So, I had to set a new mål/goal for this year. I wanted to focus on running, and running längre/longer. I decided on running 1000 kilometers which boiled down to roughly just under 3 kilometers per day. That sounds lätt/easy, but what happens when you miss a few dagar/days, or you're sjuk/sick for a week, or life… gets in the way. Then you have to start catching up.
In March I ran my first half marathon. Like Forrest Gump I just kept on running. Since then I have gjort/done 5 more, three of them recently in a row. That includes a 25K run this sommar/summer and then suddenly, a 10K run had gone from a massive effort, to more or less the minimum. Framsteg/progress is made and it gives you a massive high.
As of right nu/now, I'm on target for 1000 kilometers, even though I know it won't be as easy running long distance when it eventually starts to snöa/snow. So I need to give myself a buffert now.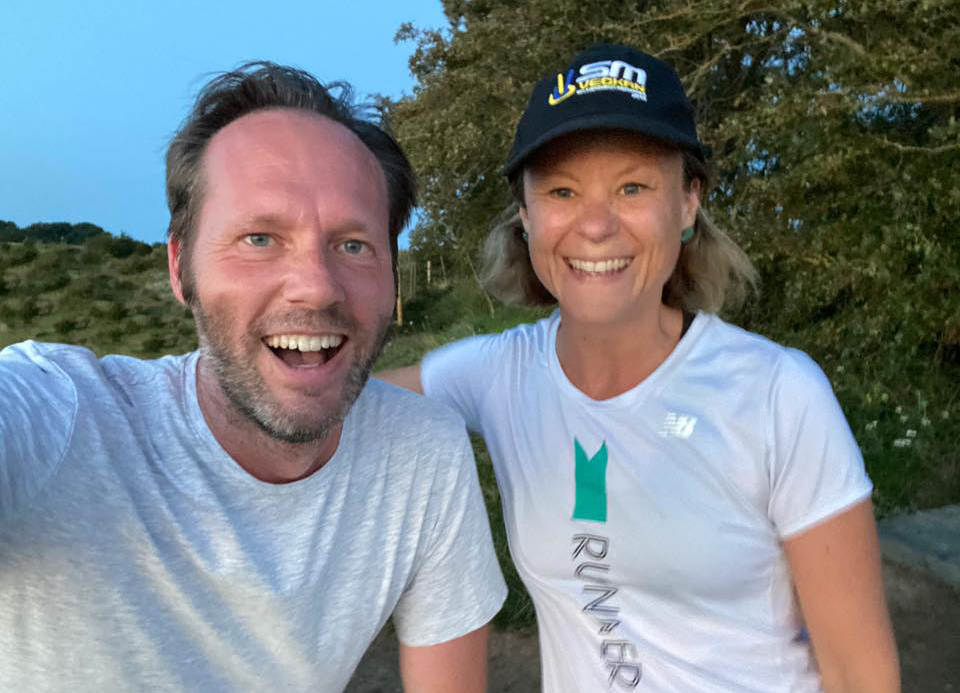 Nästa/next year I will for the first time run several lopp/races. Not for speed but for completion and extra inspiration. I have some amazing ones picked out, and maybe one or two utomlands/abroad. Let me know if there's a cool one where you live. I mean, vem/who knows? 🙂 The distance should be no longer than 30K as I am not quite up towards marathon lengths yet. It's a process, but I'm very stolt/proud of where I am in that part of my liv/life.
How about you? Do you set any långsiktiga/longterm goals in your life, and how do you hanterar/handle the failures and success that come with them? Tack/thank you for reading.