Youtube World Project 2024
In 2015 I posted the Youtube World Project with over 120 different clips from people all over the world, simply saying their name and their location in their own language. The video takes the viewer across the globe, along with the amazing music of Dane Walker. This video was nominated for Collab of the year in 2015.
After the video was posted, more clips came in so I decided that one day I would make another version. That became the Youtube World Project 2020 and was posted in May of that year. This video had 156 locations. A few minutes after it was posted, the first new clip came in, so there you go, the road towards the third version has begun, and for this one, I really want to achieve 200 locations, where people feel that they belong. Here's the launch video for 2024.
If you want to be a part of the 2024 version, then contact me, on Instagram or email theswedishlad(at)gmail(dot)com and I'll give you all the info you need.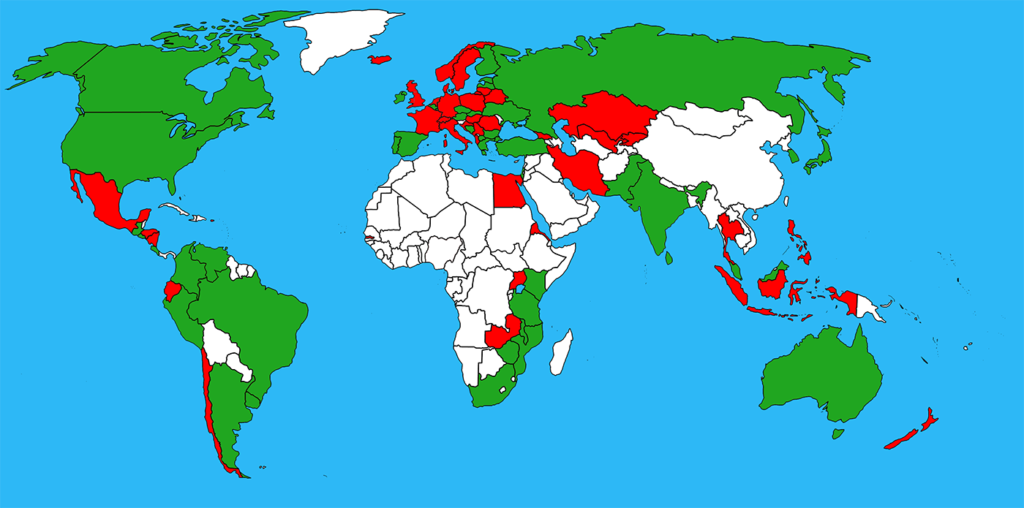 White: yours to claim. Red: claimed by someone. Green: completed.
45 completed so far: Argentina, Australia, Austria, Belgium, Bosnia & Herzegovina, Brazil, Bulgaria, Canada, Colombia, Costa Rica, Czech Republic, El Salvador, Estonia, Finland, Greece, Guatemala, India, Ireland, Israel, Japan, Kenya, Latvia, Luxemburg, Malawi, Malaysia, Mozambique, North Macedonia, Northern Ireland, Pakistan, Peru, Portugal, Russia, Singapore, Slovakia, South Africa, South Korea, Spain, Sri Lanka, Tanzania, Türkiye, Ukraine, Uruguay, USA, Venezuela, Zimbabwe

42 claimed so far: Albania, Chile, Croatia, Denmark, Ecuador, Egypt, England, Eritrea, France, Georgia, Germany, Honduras, Hong Kong, Iceland, Indonesia, Iran, Italy, Jamaica, Kazakhstan, Kosovo, Kyrgyzstan, Mexico, Moldova, Netherlands, New Zealand, Nicaragua, Norway, Philippines, Poland, Puerto Rico, Romania, Scotland, Lithuania, Serbia, Seychelles, Sweden, Switzerland, Thailand, Uganda, Uzbekistan, Wales, Zambia