Today I'm posting this picture on theswedishlanguage, so I thought I would provide you with a couple of examples of how the words can be used.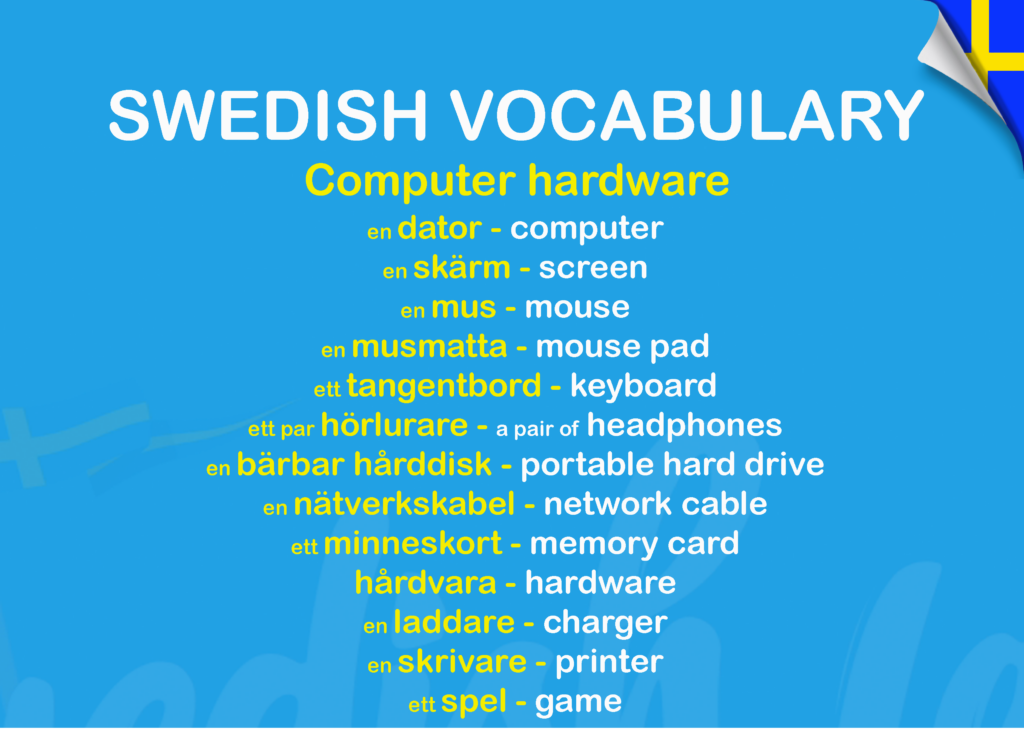 Jag köpte en dator. Datorn hade en skärm och en mus.
I bought a computer. The computer had a screen and a mouse.
Framför skärmen ligger ett tangentbord.
In front of the screen is a keyboard.
På en musmatta ligger musen.
On a mouse pad is the mouse.
Jag kopplar in en nätverkskabel, en extern hårddisk och ett par hörlurar.
I connect a network cable, an external hard drive and a pair of headphones.
Jag sätter i ett minneskort för att skriva ut ett dokument på min skrivare.
I put a memory card in to print a document on my printer.
Innan jag somnar så spelar jag ett spel.
Before I go to sleep I play a game.
Jag har en laddare, ett fullt minneskort men ingen flickvän.
I have a charger, a full memory card but no girlfriend.